As the song goes, "It's the most wonderful time of the year," and local casinos have packed their halls with a sleigh full of shows, mostly adapted from movies, just perfect for the season.
Prelude to 'White Christmas'
Before the accomplished holiday movie (and now play) "White Christmas" came "Irving Berlin's Holiday Inn."
Bing Crosby and Fred Astaire starred in a 1942 film depicting the Berlin mega-hit "White Christmas."
The Jefferson Performing Arts Society is serving up a holiday-themed musical that opens Friday and runs through Dec. 11.
Filled with classic Berlin tunes like "Blue Skies," "Heat Wave" and "Steppin' Out With My Baby," the show is a blend of classic Hollywood and Broadway.
The show opens on Fridays and Saturdays at 7:30 p.m., Sundays until December 11 at 2 p.m. Tickets start at $20. Visit jpas.org.
Deep Freeze in Rivertown
"Do you want to make a snowman?"
Find out when "Frozen Jr.," the one-hour stage version of Disney's animated chiller, opens Friday at Rivertown Theaters for the Performing Arts.
Things get chilly at 7:30 p.m. Fridays and Saturdays, 11 a.m. and 2 p.m. Sundays, and 2 p.m. Dec. 10 and 1 p.m. Dec. 19 at 325 Minor St., Kenner. Visit rivertowntheaters.com.
Bayou Belles and the Holiday Snack
Join the Victory Belles at the National World War II Museum and sample the Bayou State's special brand of entertainment and food for Ricky Graham's "Louisiana Christmas Day," opening Sunday at BB's Stage Door Canteen.
The vocal trio, the pinnacle of the museum's entertainment arsenal, embarks on a joyous multimedia journey through Cajun Bay, caroling in Jackson Square with songs such as "Have a Holly Jolly Christmas," "Christmastime in New Orleans" and "White Christmas." Hey, it's happened before.
The show runs at 12:45 p.m. Tuesdays through Fridays and Sundays until December 23. A holiday buffet of Louisiana-inspired turkey and side dishes is available at 11:45 a.m. Tickets for the show start at $20. The theater is at 945 Magazine St. Visit nationalww2museum.org.
Elves break out at Cutting Edge
Buddy is no ordinary elf. In fact, even though he was raised by elves, he is an ordinary human. Or is it?
Based on the 2003 blockbuster movie starring Will Ferrell and James Caan, "Elf" follows Buddy in New York City to find his real father and then help the Big Apple restore its Christmas spirit.
Sweet, fun-filled musical entertainment starts at 7pm on Thursday and Friday, 2pm on Sunday and December 10. Tickets start at $25. Visit cuttingedgetheater.com.
"Miracle" in Covington
Playmakers brings another classic black-and-white holiday film to the stage Saturday when "Miracle on 34th Street" opens.
And miracles are part of the production, as the theater, in partnership with Miracle League Northshore, asks patrons to bring gift cards to support the league's work with children with special needs. Some of the children are part of the cast of the play.
The show opens at 7pm on Saturday and 2pm on Sunday until December 18. Tickets start at $15. Visit playmakersinc.com.
"Story" in St. to Bernard
A quirky Ralphie story, a Red Ryder BB gun and a very unusual lamp are all part of the holiday party thrown by The Company: A St. Bernard Community Theatre.
Based on the 1983 film, "A Christmas Story" tells Jean Shepherd's memories of growing up in the Midwest in the 1940s and includes a frozen tongue incident, the refrain "You're gonna pop your eye out" and "fra -GEE -lay" lamp in the shape of a woman's leg.
The show opens at 7:30 p.m. Thursday through Saturday and 2 p.m. Sunday at the Azienda Theater, 2000 Paris Road, Chalmette. Tickets start at $12. Visit thecompanystb.com.
A little "Broadway" in Kenner
"Broadway – New Orleans Style!" takes a cheeky local look to the stage, courtesy of Ricky Graham and Jefferson Turner at Rivertown Theaters.
The duo, joined by Ashley Smetherman Lemler and Jesse Terrebonne Thompson, send up versions of Broadway hits with a New Orleans twist.
There's "Phantom of the Okra," "My Fair New Orleans Lady" and "West Bank Story."
The show will run for three Sundays (December 4-18) at 325 Minor St. Tickets are $30. Visit rivertowntheaters.com.
In making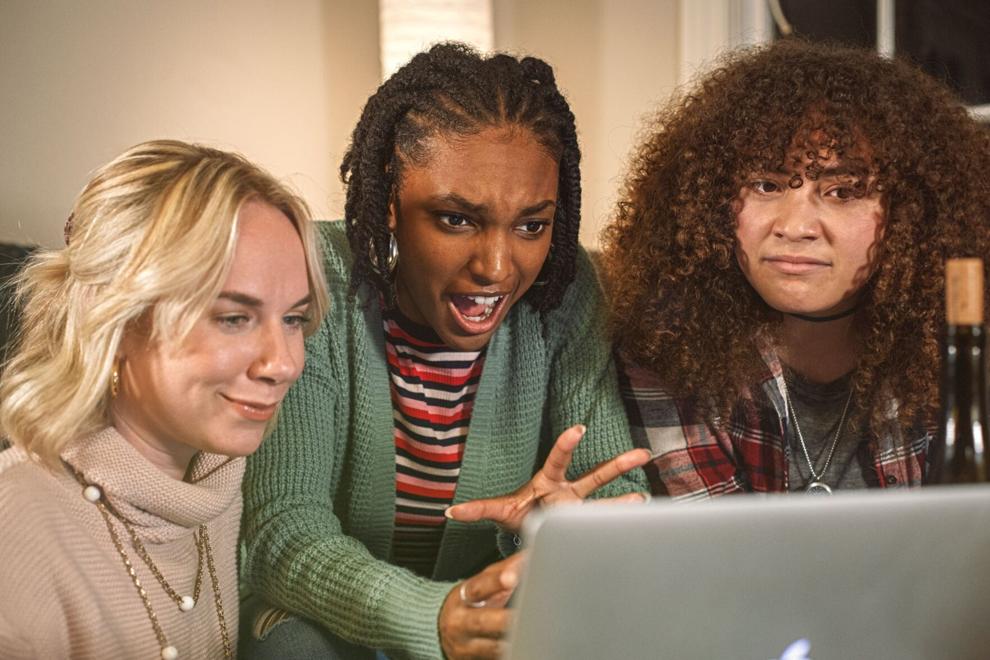 "CRAIGSLISTED": 7:30 p.m. Thursday to Saturday and December 14, 3 p.m. Sunday to December 17; Marquette Theatre, 6301 St. Charles Ave., New Orleans. Project NOLA's regional premiere centers on Maggie, a cash-strapped college student who uses Craigslist to make a quick buck to discover "more about people (and herself) than she wanted to know." Tickets start at $20. nolaproject.com.
"FAMILY LINE": 19:30 on Wednesdays and Thursdays, 18:00 and 20:00 on Fridays, 14:30 on Sundays until December 18; Beauregard-Keyes House and Garden, 1113 Chartres St. Goat in the Road Productions immersive performance inspired the historic home along with the 1892 General Strike, a successful interracial organizing event. Tickets are $40. bkhouse.org.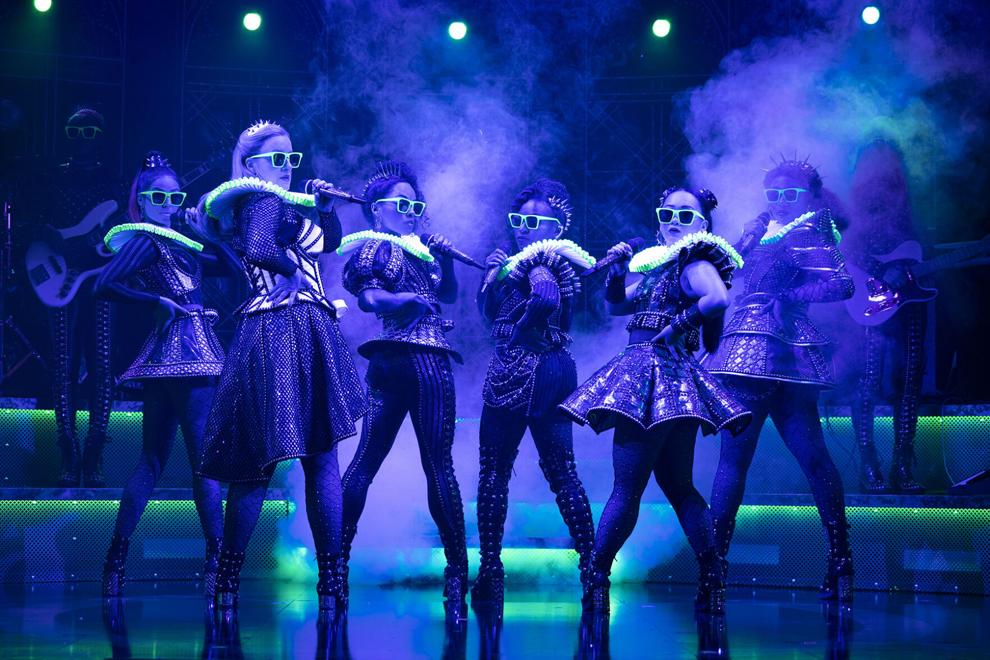 "SIX": 7.30pm Thursday, 8pm Friday and Saturday, 2pm Saturday, 1pm and 6.30pm Sunday; Saenger Theatre, 1111 Canal St. The six wives of England's King Henry VIII (divorced, beheaded, dead, divorced, beheaded, survived) get to tell their stories in a pop production with modern sounds and costumes in a one-girl show that lets the wives have the last word. Tickets start at $35. saengernola.com.